About the Project
We are now expanding London Behind the Scenes to develop the ultimate alternative London Guide on DVD and this is your chance to join in. Filmed and produced by London's hidden young talent, this DVD rendition will be available in every tourist outlet, bookshop and online. Bringing to life the uncharted spirit of London, Hidden London will comprise filmed stories of lesser known moments in history, feature hidden truths, challenging ideas, contemporary tales and favorite places. Our volunteers are already buzzing with film ideas. Find out more about getting involved here.
To get a sense of the project so far, read on.
Please watch our introductory film below: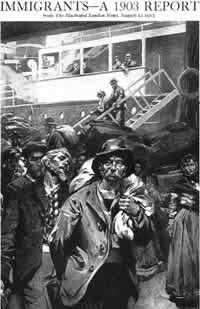 London Behind the Scenes develops alternative guided tours of London's East End on foot (as guided walking tours), online (in the form of interactive maps and video pods) and on film (as discursive and illustrative documentary shorts).
The first year of the programme has made its mark with hundreds of young volunteers producing two fully developed tours and accompanying films. WORLDwrite's tours follow fixed routes and, in keeping with the charity's ethos and objectives, promote international understanding. As such the tours follow, explore and consider key themes of global significance.
The Docks and Dockers tour, based in St Katharine Docks and Wapping, tells an alternative tale of trade, dockers and the Empire. This unique tour reveals all; the dirty secrets of the calling on line, the Great Stink, global adventures and the Blitz alongside the positive economic growth and grand plans that transformed lives. The Brick Lane tour investigates the hidden stories and impact of the waves of immigrants who have made and re-made the East End, from the 17th century Huguenots to the Bangladeshi and Somali community of today. This distinctive tour explores multiculturalism, the changing meaning of race, early forms of discrimination affecting poor white workers, Irish immigrants and the Jewish ghetto and the inspiring networks which fought and often won a better deal for all. The tours are available for groups to book as guided walking tours and key components are available to watch online.
To book a walking tour please click here.
To watch the tours online, please choose between the Brick Lane tour and the St. Katharine Docks tour.
London Behind the Scenes also produces short films which provide new insights and further debate on the tour themes. Two fully-fledged short documentaries have already been completed: Cash Back, which puts remittances on the map, and The More the Merrier, which celebrates immigration. Please click here to watch the films.
It's easy to keep informed about WORLDwrite projects and events, so don't miss out!
Sign up for our newsletter